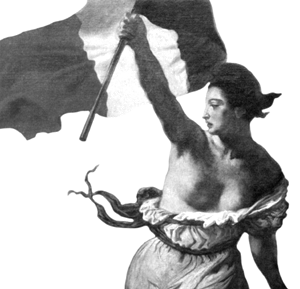 During a press conference in front of 250 spectators at (of all places) the Salon du Livre in Paris, Claude Hagège, member of the elite Collège de France, called for war against the English language.
"C'est la guerre!" Professor Hagège concluded to thunderous applause.
Sixteen Francophone associations from France, Belgium, Flanders, and Quebec joined forces at the Salon du Livre to launch their counter-attack against the "mutation towards linguistic vassalization" under the yoke of the English language.
The 16 associations issued a call for the French government to organize "Etats généraux de la langue française et de la Francophonie".  
(Traditionally, "états généraux" were general assemblies organized by the King of France to deal with a political crisis, usually war.)
The Francophone associations want to "clarify urgently the place of French, foreign and regional languages in the Francophone Community".
They list 13 issues  (see link here) including the objectionable dominance of English as a foreign language in schools, use of English in companies, on TV, in European institutions and the lack of a vigorous policy for spreading French language and culture.