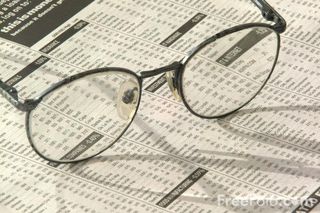 Here are a few of the wonderful events available to English language writers in France. Enjoy!
Festival America : every two years in Vincennes, next in  fall 2010
Paris Writers Workshop (PWW)   June 27 - July 2, 2010 : a wonderful learning event, international, useful and fun. In PARIS !
Shakespeare and Company Festivalandco  June 18- 20, 2010 :a major event on the Paris literary scene, every two years.  Takes place in the park next to the bookstore. Not to be missed!
Geneva Writers Group,  GWG runs an excellent 2-day workshop every two years. Next in 2012.
Salon du Livre March 26- 31, 2010  So many books, authors and events I personally find it a little overwhelming. But definitely worth a look!
NEW: This just in !!
Wordmeadow Writing Workshops in the French Alps :  from the 29th April to the 2 May in the mountain village of  Samoens, under an hour from Geneva airport and  15 minutes from the TGV route stop at Cluses.  Welsh poet Paul Henry and novelist Sarah Hall (longlisted for the 2009 Booker for her novel How to Paint a Dead Man).  Price  450 Euros.  See website or blog : www.wordmeadow.com. for more information. 
Story: Robert McKee  (twice a year in Paris, check his websites for dates) A master class, not a workshop, but the man knows how to hold an audience. It's a one-man-show on writing "story".  Simultaneous translation into French available. Many industry professions attend and I learned a lot, but it's not a particularly "friendly" setting. No name tags, little spontaneous discussion with strangers until the last day...
I will be adding the links and more information as I receive it. If you would like to recommend a workshop, festival or retreat, please leave a comment or contact me at [email protected]  (This includes poetry festivals!)
WRITER SERVICES
How to Write the Screenplay That Sells and Sell the Screenplay You Wrote
Have your screenplay read and critiqued by a Hollywood professional. Judith Merians has been a studio executive, film attorney, literary agent, and film school professor. She has been involved in more than 300 independent and studio films.  She will work with you on structuring your story, reading your script and giving notes, creating the pitch to sell your project,marketing yourself and your work, and creating the business and financial plan for your film. Individual sessions and small workshops.  Contact Judith at [email protected]  Fees and approach tailored to your objectives. 
If you are looking for or offering writers workshops or services, I will be happy to post your text. Please contact me at pariswritersnews AT gmail.com  .