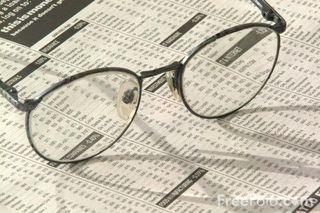 This month, news from Ann Mah, Anne Korkeakivi, The Atlantic Monthly and Kindle, Elizabeth Bard, Kacper Bartczak, Aaron Belz, Joshua Clover, Michael Farrell, Jacek Gutorow, Paul Grimstad, Paweł Marcinkiewicz, Maria Muresan, Bob Perelman, Eugene Richie, Sarah Riggs, Rosanne Wasserman, Barrett Watten, Harvey Vincent, Roma Tearne, VANNINA MAESTRI, RUFO QUINTAVALLE, ALEXANDRA SASHE, MARK TERRILL, Nick Calderbank, Dmitri Keramitis, Robert McLiam Wilson, Ira Seidenstein, Stephen Clarke, Marc Duret, Helen Benedict, Constance Borde and Sheila Malovany-Chevallier, information on workshops and new calls for submissions!
 New books and Selected Events:  .. for more see Jen Dick's Event List and PARIS WRITERS EVENTS on this blog's right sidebar.)

 FLASH: Anne Korkeakivi's short story FOLDING PAPER now available on Kindle in the Atlantic Monthly's innovative  new distribution agreement for literary fiction that promises to revolutionize the publication and reading of short stories.  
Anne Korkeakivi's fiction has also appeared or is forthcoming in The Yale Review, The Bellevue Literary Review, and other magazines. She is at work on a novel and a collection of short stories. Her nonfiction has run in the New York Times, the Wall Street Journal, The Times (UK), the Village Voice, Gourmet, Ms., and Travel & Leisure, among numerous other periodicals.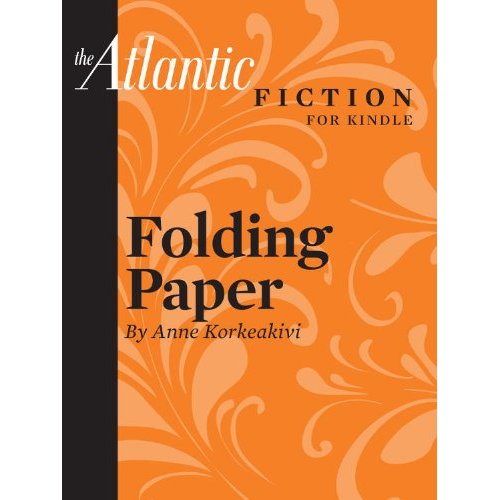 Available exclusively on Kindle, Anne Korkeakivi's Folding Paper tells the story of Marine, an American expatriate in Paris. Marine is addicted to handsome Swiss-based Frederic; she realizes he's not very nice to her, but being with him makes her feel as though she can rewrite her own dreary New England history. Every weekend, she races to catch the fast train to join him in Geneva. One Friday she finds herself seated next to an elderly couple who offer her an unexpected present.

Watch for more on the digital distribution of short stories and its impacts on writers and readers!
10 March – 3 April at 19h15 : THEATER in English "Relatively Speaking" by Alan Ayckbourn. Directed by Nick Calderbank. IN ENGLISH., Théâtre Nesle. Reservations 01 46 34 61 04.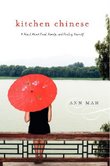 10 March  19:30 Ann Mah discusses the regional cuisine of China and presents Kitchen Chinese: A Novel about Food, Family and Finding 
 Ann Mah's articles about food, travel, fashion, style and the arts have appeared in Conde Nast Traveler, the International Herald Tribune, Washingtonian magazine, the South China Morning Post, the Insider's Guide to Beijing, as well as on her blog. From 2003-2007 she lived in Beijing, where she was a staff writer and dining editor for That's Beijing, an English-language entertainment magazine. Her experiences in China inspired her novel, Kitchen Chinese. In 2005, she was awarded a James Beard culinary scholarship to study Italian cuisine in Bologna, Italy. AT The American Library in Paris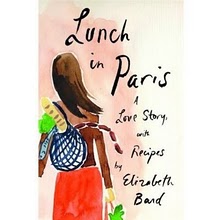 11th March at Elizabeth Bard will present and sign her first book, "Lunch in Paris: A Love Story with Recipes. LUNCH IN PARIS is a memoir about a young American woman caught up in two passionate love affairs--one with her new beau, Gwendal, the other with French cuisine. Peppered with mouth-watering recipes for summer ratatouille, swordfish tartare and molten chocolate cakes, Lunch in Paris is a story of falling in love, redefining success and discovering what it truly means to be at home. AT: WH Smiths
13 March 15h-16h30 – A poetry reading at Charles V to close the Ashbery conference with guest authors Kacper Bartczak, Aaron Belz, Joshua Clover, Michael Farrell, Jacek Gutorow, Paul Grimstad, Paweł Marcinkiewicz, Maria Muresan, Bob Perelman, Eugene Richie, Sarah Riggs, Rosanne Wasserman and Barrett Watten. AT: Room 50, Charles V, 10 rue Charles V, 75004 Paris, M° St Paul or Sully Morland or Bastille. Details posted here:
 14th March at EN FRANÇAIS : MOVING PARTS presents a reading of a play by Harvey Vincent "Un Americain Delirant a Paris" (en francais) For more, or e-mail Stephanie Campionmovingpartsparis@gmail.com for listings! Tel : 06 14 67 18 58 AT: Carr's Pub & Restaurant, 1 rue du Mont Thabor, 75001 Paris, M° Tuileries
 15 March 7pm Author and artist Roma Tearne will read from her acclaimed novels Bone China and Brixton Beach and present her Paris sketchbooks to the audience. A Sri Lankan-born artist and novelist living and working in Britain, Roma trained as a painter, completing her MA at the Ruskin School of Drawing and Fine Art, Oxford. For nearly 20 years her work as a painter, installation artist, and filmmaker has dealt with the traces of history and memory within public and private spaces. Her first novel Mosquito, was shortlisted for the Costa First Book Award. AT: Shakespeare & Co., 37rue de la Bûcherie, Paris 5ème. M° St Michel.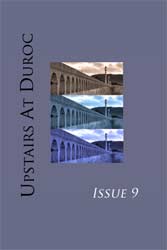 18 March 7:30pm : The Paris-based literary journal UPSTAIRS AT DUROC invites you to a reading in honor of France's Poetry Month, Le Printemps des Poètes, with work both in English and French (with English translations) from: VANNINA MAESTRI, RUFO QUINTAVALLE, ALEXANDRA SASHE and MARK TERRILL. AT: The American Library in Paris, 10 rue du Général Camou, 75007 Paris, Métro Ecole Militaire or RER station Pont de l'Alma.
18 March at 19h30: Café Littéraire First meeting around the novel Eureka Street written by Robert McLiam Wilson Reservation necessary. Places Limited. In English. AT : the Centre Culturel Irlandais, 5 rue des Irlandais, 75005 Paris, Res at : 01 58 52 10 30
19 March at 18:30 pm  REVOLUTION IN READING: THE FUTURE OF BOOKS 
Talk by Fran Gendlin (Paris 7: see the PAN website for contact information)
Reading--and the way we read (write, sell, buy, publish) --- is changing wildly and this change is spreading its broad tentacles throughout the world. Changes in the publishing world, in writers' options, in higher education's approach and in the public's perception are just some of the aspects of this vast topic addressed by Ms. Gendlin, former Editor and Publisher of Sierra Magazine and former Executive Director of the Association of American University Presses, in her talk to PAN members. This evening is free for PAN members, 5 euros for non-members.
21st March at MOVING PARTS presents a reading of a screenplay by Alexis Niki "Momma's Office Boy" (in English) F AT: Carr's Pub & Restaurant, 1 rue du Mont Thabor, 75001 Paris, M° Tuileries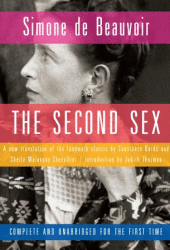 22 March Constance Borde and Sheila Malovany-Chevallier will discuss their new translation of The Second Sex by Simone de Beauvoir which marks the 60th anniversary of publication. First published in 1949, The Second Sex is a landmark in the history of feminism. Constance Borde and Sheila Malovany-Chevallier, both American, are longtime residents of France and former teachers at the Institut d'Etudes Politiques in Paris. AT: Shakespeare & Co., 37rue de la Bûcherie, Paris 5ème. M° St Michel.http://www.shakespeareandcompany.com/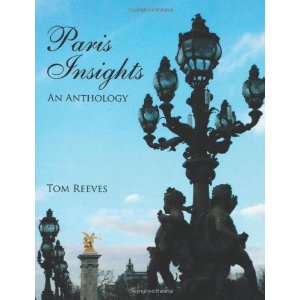 Tom Reeves' book, Paris Insights – An Anthology, published in the United States by DP Books in January 2010 has been called a "witty, incisive and always informative compilation of sights, sounds and good advice about enjoying the City of Light from an insider's vantage point," by travel writer Jim Calio.

25 March 2010 19h30 : A NIGHT AT THE MOVIES with Judith Merians
The American Library in Paris - Paris
How does story telling in words differ creatively from story telling in films?   A Night at the Movies will compare excerpts from books and plays with scenes from the film versions of the literary works. Once a month scenes from a different book/play and its film version will be featured tol exemplify a different aspect of filmic story telling.  
Thursday 25 March  Jaws: Creating suspense on screen through music and editing.
Tuesday 13 April   Schindler's List: Establishing a documentary feel through the use of black and white film & historical details.
Tuesday 11 May  

City of

God

: Making a story set in the slums of Rio de Jainero have universal appeal.
This series will meet once a month, continuing through June 2010.   No RSVP required, just drop on in and join us for a Night at the Movies.
Judith Merians has been an entertainment attorney and business executive for the Hollywood Studios and independent production companies for 27 years.  She has taught in film schools around the world and has spoken at many film conferences including the Cannes Film Festival and the American Film Market seminars.  She is currently a consultant to independent filmmakers and film school professor.
 25th March at Stephen Clarke, author of the bestselling Merde series, will present and sign his new title "1000 Years of Annoying the French" Stephen Clarke lives in Paris, where he divides his time between writing and not writing. His first novel, "A Year in the Merde", originally became a word-of-mouth hit in 2004, and is now published all over the world. Since then he has published three more bestselling Merde novels, as well as "Talk to the Snail". AT: WH Smiths
 28th March EN FRANÇAIS : MOVING PARTS presents a reading of a play by Marc Duret "Coach de Vies" (en francais) AT: Carr's Pub & Restaurant, 1 rue du Mont Thabor, 75001 Paris, M° Tuileries
31 March QLIC Café will be held Wednesday, March 31. http://www.hopeinparis.com/qlic_caf%C3%A9
Dmitri Keramitis' "Seven Ontological Proofs of My Non-Existence" will be published by Dawn, a Welsh literary review, in June.
** ** ** ** **
Part II) Workshops in Paris! 
The Other Writers' Group! David Barnes' drop in writers' workshop (just turn up!) every Saturday till 7pm. Bring 8 copies of your prose or poetry for instant feedback and discussion. Length should be up to about 3 pages (prose) or 2 poems. Suggested donation 5 euros. Upstairs in the library at Shakespeare & Company, 37 rue de la Bûcherie, 75005 
Helen Benedict, a former instructor at WICE's PWW, is offering a week-long writing workshop with Stephen O'Connor this July in a beautiful part of France. Sponsored by VCCA (Virginia Center for the Creative Arts), it provides workshops, individual teaching, tours, food and a glorious environment. It helps fund VCCA, too. 
 Words Alive O Theatre Classes and Workshops in English for Adults and Children : Theatre Workshop in English - Fridays 19h45 to 22h45 Théâtre de Ménilmontant 15, rue du Retrait 75020 Map. Open to native and fluent English speakers Try-out fee 15€ ; Intermediate Theatre Class in English - Wednesdays 20h15 to 21h45 23 rue de la Sourdière 75001 Map These classes offer a dynamic approach towards practicing English using theatre training, improvisation and work on texts. Open to anglophiles with a good level of spoken English who wish to improve their fluency and confidence. Also open to native speakers. Try-out fee 11€ : Theatre Workshop in English for children aged 7-10 - Saturdays 17h to 19h 35, rue St. Roch 75001 Paris Map The workshop is open to children who are bilingual or have an intermediate level of spoken English. The participants will work on improvisation, movement and theatre exercises to improve their speaking skills and create a play. Try-out fee 12€. Contact: wordsaliveo@gmail.com Tel 06 37 66 27 98 / 01 77 15 71 90
 March 14th - April 11th Explorations in Voice at WRITING BY THE SEINE: A five-week Sunday writing workshop offering a creative and supportive space for hopeful, emerging and experienced writers. at the Shakespeare and Co bookshop, 37 rue de la Bûcherie, 75005. Contribution: 50 euros for an entire 5-week cycle. Please contact the workshop leader, Susannah Elisabeth Pabot, atwritingbytheseine@gmail.com for more details and to reserve a place.
April 3,4,5: Ira Seidenstein will give a workshop via Improfessionals in Paris. See Ira's notes  He does courses on performance, clowing, etc.
FLASH 29 April - May 2  :  Samoens, in the French Alps 
WORKHOP : It's a melange of poetry, prose and fiction writing, the tutors being Paul Henry, the Welsh poet and songwriter, and Sarah Hall, multi-award winning novelist, both extremely experienced creative writing tutorse.  (Sarah Hall's most recent novel "How to paint a dead man" was listed for the Booker.)... 
It starts late afternoon/eve on Thursday 29th April to Sunday 2 May, so Paris writers can pop down for  a long weekend. We're only a stone's throw from a TGV/train route.  It's a residential course, based in a beautiful alpine chalet, with great dinners and breakfast included....
  Rather than bleat on here endlessly - here is the website address so you can browse at your leisure....www.wordmeadow.com. I'm adding to it daily
I'll be making an announcement about the course to the Geneva Writers Group  on Saturday, but obviously in view of the course date, time is precious. I f there's anyway you can list this on your site I would be very grateful -- from Lisa Storm-Olsen
 May 9th - June 6th : Plot and Narrative Containers: at WRITING BY THE SEINE: A five-week Sunday writing workshop offering a creative and supportive space for hopeful, emerging and experienced writers. at the Shakespeare and Co bookshop, 37 rue de la Bûcherie, 75005 Contribution: 50 euros for an entire 5-week cycle. Please contact the workshop leader, Susannah Elisabeth Pabot, atwritingbytheseine@gmail.com for more details and to reserve a place.
June 27-July 2, 2010: Paris Writers Workshop! France's longest running English language writers workshop will take place from June 27-July 2, 2010. For new and established writers are welcome. Small workshops in Memoir & Biography, Short Story, Poetry, Creative Non-fiction and the Novel with instructors: Memoir - John Baxter; Short Story - Sheila Kohler; Poetry - Alice Notley; Creative Non-fiction -Mimi Schwartz; & Novel - Matt Thorne. Special features include lectures, walking tours, evening events, and a closing literary dinner - all for one inclusive price. The Paris Writers Workshop is committed to providing inspiration and high-level instruction on craft to writers of all skill levels in a supportive environment. The PWW celebrates the diversity of voices within its community of writers. Email: pariswritersworkshop@yahoo.com
Submit !
SUBMIT: "COMPENDIUM, a new magazine of images and words, is accepting submissions for its inaugural issue. 
 SUBMIT and read current version ONLINE NOW : Read Paris' gai-straight-bi-mixed everything and anything goes magazine HORS-MIC. Also seeking editors and editorial staff in French, English or open to other native languages! To see the new edition, click the link! Editor Dominic says "La nouvelle édition de notre mag parisien anglo franco et gay friendly! Lisez et pensez de nous aider avec tes ideas, photos et textes! » Seeking art, photos, fiction, nonfiction, essays/reviews and poetry.  to see the issue. And to sign up for mailing list, send work, attend editorial meetings: contact Mag Litteraire, off_micparis@yahoo.fr
SUBMIT: Here we are on the verge of the first spring of the new decade, and we are celebrating the coming equinox with our Poetry Project—Fragments from Sappho contest. All poems submitted are eligible for inclusion on our April/May issue of the Poetry Project, an online journal from Tupelo Press, and for the first time, a print journal will be produced at the end of the year: Best of the Poetry Project. For the Fragments from Sappho project, our judge, Athena Kildegaard, will select one first prize ($500), one second prize ($250) and one third prize ($150) winner. The work of these winners will headline the issue, along with the balance of the poems for the April/May issue. See complete guidelines to submit
SUBMIT work for anthology: Following on from the success of our winter collection By The Winter Fires, we are now open to submissions for our summer collection. What does the summer mean to you? What memories does it hold? Is it all about holidays, or are there darker corners? "Crab Lines Off The Pier" is an anthology of summer. It can be recalled memories, present events or dreams, nature, journeys, sounds, sights and smells, joy or melancholy. Release your imagination to the theme and share with others. Indigo Dreams invites your poem to 40 lines or prose to 350 words. Please email just one selection with your submission as an attachment and your full name and address contained in the email Please use the anthology title as a heading to ensure it is considered. Closing Date is Friday 28th May 2010. Publication late June, early July.
 CONFERENCE:The Ashbery conference will take place in Paris this month.
 SPOKEN WORD   Share your work on any theme or work on the theme of the night.
15 March from to LATE: on Bread… du pain
22 March from to LATE: SpokenWord on Lies/lying
29 March from to LATE: SpokenWord on Needs
AT: Cabaret Populaire/Culture Rapide, 103 rue Julien Lacroix Metro Belleville/Pyrénées 75020 Paris
 20 March  SOS ANNUAL BOOK SALE!!! Plenty of books in every category, with paperbacks for only 1 euro and hardcovers for 2 euros. To donate books please stop by on the day of the book sale and drop them off or contact  soshelpbooksale@gmail.com to donate large quantities in advance. Chris Payne, Publicity Coordinator at 06 22 41 61 85 SALE AT: Orrick Law Offices, 31, avenue Pierre 1er de Serbie, 75016, Paris
Are you in the Paris Writers News Directory of Authors ? If you're a writer working in Paris, please contact me!