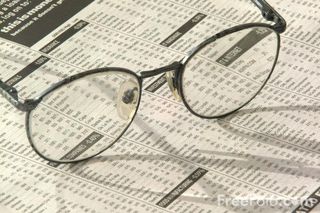 This month, news from Ann M Mah, Janet Skeslien Charles, Margo Berdeshevsky, Nicola Keegan, Jennifer K Dick, Mitzi Szereto, Pedro De Alcantara, Ekleksographia, Dickow, Stephanie Campion, Lisa Pasold, Culture Rapide, Seizure, Spoken Word, France Revisited, the American Library, Village Voice and more!   
NEW BOOKS: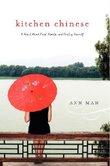 Ann M Mah's first novel, Kitchen Chinese, will be published by Harper Collins in February. More information soon!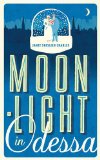 Publishers' Weekly selected Moonlight in Odessa by Janet Skeslien Charles as one of it "Ten Promising Fall Debut Novels" and National Geographic Traveller selected it as September Book of the Month! See PWN's interview with Janet here. She will read at the Red Wheelbarrow on October 6th and at the Village Voice on November 5th.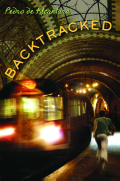 BACKTRACKED by
Pedro De Alcantara
is now out! In
Paris
, you can get it from the Red Wheelbarrow. Pedro is a musician, writer, and teacher who has written several volumes of non-fiction on the subject of the Alexander Technique and two novels for young readers.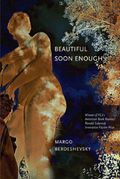 BEAUTIFUL SOON ENOUGH 
by
Margo Berdeshevsky
, received the Fiction Collective 2's American Book Review/Ronald Sukenick Innovative Fiction Award.  The launch for "Beautiful Soon Enough"  will be at the
The Village Voice  Bookshop
on  Thursday November 12th.
Lisa Pasold will be launching Rats in Las Vegas in Canada before returning to Paris. Watch for her!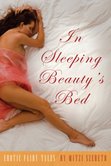 Sleeping Beauty's Bed: Erotic Fairy Tales by
Mitzi Szereto

 :
The bawdy humor of French fable meets the sublime eroticism of ancient Chinese myth as a far-from-virginal damsel weds a Prince Charming with a shoe fetish; Little Red Riding Hood discovers Grandma's bed is open to any stray wolf; and a Japanese monk stumbles onto an S/M scene behind a forbidden door. For more information, see Mitzi's blog.
NEW LITERARY MAGAZINES: submit and support !
SEIZURE: There's a new literary magazine in town and it's playing by its own rules. Seizure exists both online and offline and is built from serialized long-form fiction released in installments. Designed to promote the work of new writers, Seizure embraces all genres, so if you like a good story, or have a story to tell, visit www.seizureonline.com
Alexander Dickow, guest curating editor of Ekleksographia, invites your submissions for an issue dedicated to anglophone poetry in France. Please send by email, before Oct 15th: - up to 5 pages of previously unpublished prose, verse or concrete/visual poetry in English or in English translation, as an attached file in Word (.doc), WordPerfect (.wpd) or .rtf format. Visual work should be sent in .pdf format. OR - previously unpublished English translations of contemporary French or Francophone poets.  Dickow is also seeking translators and reviewers. contact: alexdickow9@yahoo.com.
SEEKING PLAYS!: Contact Stephanie to book a reading of YOUR play in English or in French. Moving Parts arranges for actors to complete a public reading of your work which is then followed by an audience-participation feedback session. Lots of fun, a great way to get new theatre work out of the writing room and towards a later stage presentation!!!  Bookings now being taken for December 2009 and all of 2010; For current listings, see their website : www.movingparts.org.uk
Send an e-mail to Stephanie Campion at mailto:movingpartsparis@gmail.com or contact her on : 06 14 67 18 58
Travel writers ! Check out Gary Lee Traut's submission guidelines for France Revisited.
WORKSHOPS IN PARIS
17 Sept 19h-21h: 7 weeks starting the 17th: Novel & Nonfiction Advanced Writing Workshop. For those who have completed or are almost done with a full-length work (short story collection, novel, memoir) This serious and exciting workshop includes intense reading of each participant's work with an attention to development, problemsolving, character, voice, dialogue, plot as well as general editing. Participants are expected both to read and be read in detail. There will be 7 sessions and each participant will have 60 pages (double spaced) of work scrutinized, praised, criticized, examined in order to help the author take the work in progress into publication. Tips on querying publishers and agents, getting first or second works out there will also be discussed. The workshop ambiance is convivial and kind, often followed by dinners at least 2 times during the sessions, as well as lots of chocolate to sooth the sores of facing revision advice! Previous participants of this workshop now have books with Penguin, Fayard & Bloomsbury presses, and include published and award-winning authors Laurel Zuckerman, Janet Skeslian Charles, John Kohut, & Christopher Vanier. Cost: 180e for 7 weeks/14hours & 60 of your pages. Contact fragment78@gmail.com or 06 45 87 18 53 to sign up or for questions. Instructor: Jennifer K Dick.
LITERARY HAPPENINGS AND EVENTS: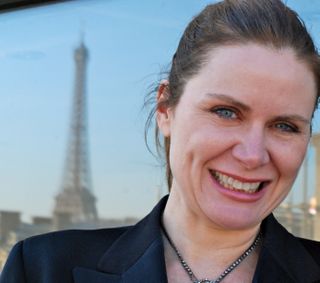 Nicola Keegan, author of the acclaimed Swimming, will talk at the American Library in Parison September 30. (See PWN's interview with Nicola here)
Culture Rapide: Events nearly every night in Belleville. Check out their website for more information here.
Spoken Word open mike poetry. Check out their blog here.
For more listings, see Jennifer K. Dick's excellent  events list
Writers interview writers
This month, Paris Writers News talks to Nicola Keegan ! Last month we interviewed Janet Skeslien Charles.
Coming soon: A dialogue between Jennifer K. Dick and Jeffrey Greene...