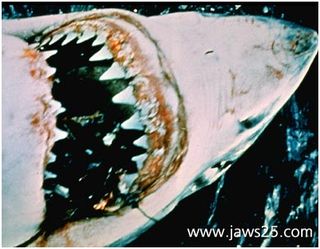 It's not exactly Jaws, but local authorities have been slow to take precautions, and the result is another probable death.
Probable, because the victim, a 48 year-old municipal worker was found dead at the foot of a truck which he had just emptied of algae on June 22, but the press picked up on the story only now (see Le Monde and Le Figaro articles).
At the time, authorities attributed his death to a heart attack. But the man had been transporting and unloading toxic algae with no mask, no gloves, no protective equipment of any kind. When he was found, with a bluish color (a symptom of algae intoxication) by a truck transporting aglae, no one apparently thought to ask the question.
Since a horse died and his rider was struck unconscious by the algae last month, however, local authorities have been paying a little more attention. (see previous blog entry).
There is still no sign that the cause of the proliferation of the deadly algae will be dealt with : intensive agriculture.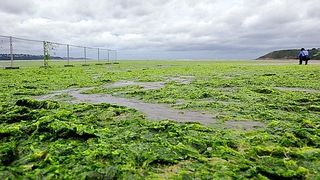 Cheap food is cheap only because the true costs are not acknowledged or included. This fiction is getting harder to maintain in the Côtes d'Amor.