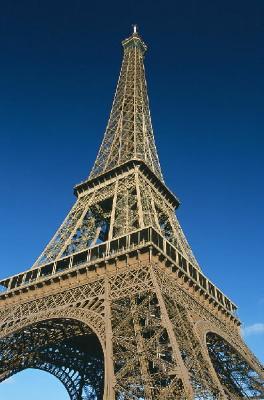 In the popular "extra" bill scam, the waiter "accidentally" includes the bill for another table with yours.
You are in deep in conversation with a tablemate. The waiter informs you of the total orally, holding out the "tickets de caisse" which you pay without examining.
If you react to the amount and check the bill, you will see that you are being charged for things you did not order.
"I'm so sorry," the waiter apologizes, "It's a mix-up. I'll fix it immediately."
You smile graciously as if to acknowledge that we all make mistakes. You are above getting excited about a mistake.
Careful!!! This is when you must really watch out.
The waiter redoes the calculation. You are again distracted, joking about Picasso's late period with a companion you'd like to know better, or, more likely, yelling at the kids.
HE ADDS INSTEAD OF SUBTRACTS the amount from the bill.
"Ahem," you say, "I believe that is the wrong operation. Shouldn't you subtract 17.58 euros from my bill, not add it?"
"Oh, my, where did I put my head this morning," the waiter says. "Whatever could be wrong with me. I am so sorry."
"That's ok," you say, holding out your hand for the cash, which you count twice. There is no way to be absolutely sure that it wasn't an accident--except to compare notes with other travelers.
Interestingly, this scam usually occurs in the "better" places.
My jaw dropped when I saw a waiter in my favorite Anglophone tearoom pull this on my brother-in-law, who is German and ridiculously polite. He was treating us, of course, and delighted by the hot chocolate. But even he thought adding instead of subtracting was a little much.
Even so, it was all I could do to persuade him not to leave the waiter a tip.
But my brother-in-law insisted.
"For the performance", he said kindly. "Really outstanding."
Last week,  foreigner-only prices on Ile St Louis (see Tourists in France beware! Tips to avoid the three most common rip-offs...)
Next week: "mistakes" making change.