Authors' directory
Author interviews
Workshops, Festivals
Resources  and More!
News from Tatiana de Rosnay, Nicola Keegan,  John Baxter,  Sophie Loussouarn, N. A. Diaman, David Downie,  Janet Skeslien Charles and more !
Paris Writers News has added a sidebar called  PARIS WRITERS NEWS AUTHOR DIRECTORY & INTERVIEWS which has links to :
Authors listed in the PARIS WRITERS  DIRECTORY  include:
Stephen Clarke , Nikos Diaman , David Downie , Jennifer K Dick , Mary Duncan , Karen Fawcett , Charles Glass ,Mark Greenside , Hilary Kaiser , Nicola Keegan , Julie Mautner , Richard Nahem , Paul Schmidtberger , Janet Skeslien Charles , Keith Spicer., Heather Stimmler-Hall , Louise Thunin , Harriet Welty Rochefort , Patricia Westheimer ,Tatiana de Rosnay , Lucy Wadham , Laurel Zuckerman
If you would like to be listed, please contact me at : pariswritersnews@gmail.com or leave a comment with your name and the address of your site .



NEW BOOKS !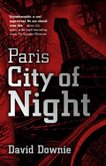 David Downie's thriller, Paris City of Night, has just been published, in time for summer reading.

Tatiana de Rosnay'snew book, Boomerang, is out in French.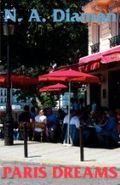 PARIS DREAMS, a travel memoir by N. A. Diaman, is now available from Persona Press, 2009 ($14.95 USD, £9.99 GBP, €10,95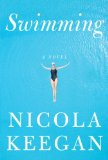 The Washington Post and Time magazine gave rave reviews to Nicola Keegan's debut novel,Swimming, now available.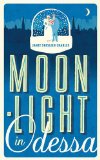 Publishers Weekly heaped praise on Janet Skeslien Charles' novel Moonlight in Odessa, which comes out in September



Les Echos explored Sophie Loussouarn's ODYSSÉE POLITIQUE DE TONY BLAIR 



John Baxter is offering a Memoir Master Class :  €475 per person.   Next session 19-21 August, 2009; other dates in October and February 2010. For further information and registration, email: genet@noos.fr






Summer reading fun!
What are you reading --and why?
You can post your recommendations directly in the comments.
(Here's Louise Thunin's pick: "I have a wonderful little bilingual collection of Gerard Manley Hopkins' poetry here published by Points. "Poèmes et proses" ; the translater is Pierre Leyris.  In the same bilingual collection, they have "Lieu-dit l'éternité" which is some of Emily Dickinson's poetry translated by Patrick Reumaux." Thanks Louise!)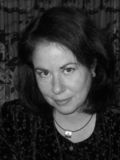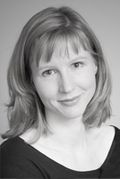 Laurel Zuckerman interviews Janet Skeslien Charles on her novel to be released this September, MOONLIGHT IN ODESSA.
If you would like your site or blog to be listed in the writer directory, please send me the full address at pariswritersnews@gmail.com !
If you have additional news to share, please consult the guidelines .