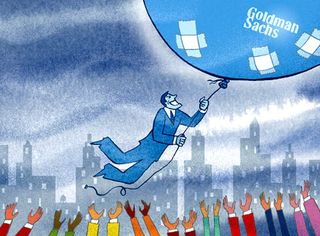 Goldman Sachs announced record-breaking profits of 3 billion dollars in a three month period;
Three very different articles shed light on this development.
First, "Is Wall Street Back to Normal" by the venerable Economist.  "To the survivors, the spoils"  the article begins, and yet :
"For the year to date Goldman has set aside $11.4 billion for compensation and benefits, more even than in the halcyon first half of 2007. Its ratio of pay to revenues continues to hover near the dizzying 50% level that was the norm on Wall Street before the meltdown (see article).
For a firm that probably would have collapsed without government capital, debt guarantees and fast-track approval to turn itself into a commercial bank (not to mention a multi-billion-dollar payout as a counterparty of American International Group), such largesse looks cheeky at best. "
click here for the full Economist article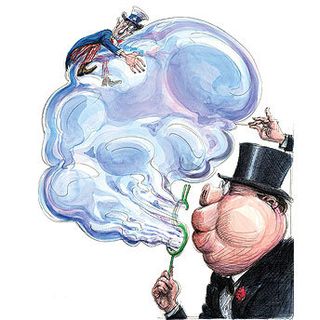 For a stunning analysis of Goldman Sachs, see the article in Rolling Stone Magazine entitled, "The Great American Bubble Machine".
Matt Taibbi accuses Goldman Sachs of repeatedly causing bubbles through market manipulations, then looting the public with the help of its strong government ties. The article is detailed  and clear and deserves in depth analysis (ideally by a publication like The Economist). Click here for more.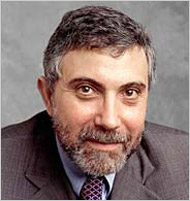 Third, "The Joy of Sachs" by Nobel prize winning columnist Paul Krugman.
"
The American economy remains in dire straits, with one worker in six unemployed or underemployed. Yet Goldman Sachs just reported record quarterly profits — and it's preparing to hand out huge
bonuses, comparable to what it was paying before the crisis. What does this contrast tell us?
First, it tells us that Goldman is very good at what it does. Unfortunately, what it does is bad for America.
Second, it shows that Wall Street's bad habits — above all, the system of compensation that helped cause the financial crisis — have not gone away.
Third, it shows that by rescuing the financial system without reforming it, [the government] has done nothing to protect us from a new crisis, and, in fact, has made another crisis more likely." Even more interesting than Krugman's article are the 376 comments by readers.
In conclusion, Goldman Sachs pays out 50% of its revenues to its employees as bonuses. It survived the crisis thanks to billions of dollars in direct and indirect government aid, including 100% of what bankrupt AIG owed it. "The huge bonuses Goldman will soon hand out show that financial-industry highfliers are still operating under a system of heads they win, tails other people lose".
http://www.rollingstone.com/politics/story/29127316/the_great_american_bubble_machine/1
http://www.economist.com/businessfinance/displayStory.cfm?story_id=14034883
http://www.nytimes.com/2009/07/17/opinion/17krugman.html?_r=1