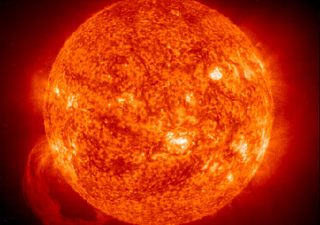 What does EDF want?
To punish consumers for reducing power consumption ? (See Le Figaro article from July 20, 2009 entitled "Taxes on energy conservation disputed.")
To usher in a new industry producing solar panels?  (See today's Le Monde article entitled "Energy: France starts to believe in solar power.")
To team up with slick operators that will promise homeowners anything to get them to spend 25,000 euros ? (See my conversation with a telemarketing firm.)
Or, perhaps, all of the above?
Does EDF seriously want solar energy to succeed?
Or is it still betting the house on nuclear? (See The Times article on how British regulators are frustrating EDF's bid to build four EPRs ("the worlds most powerful nuclear reactor") in the UK
Jean-Louis Borloo's job is not done yet!