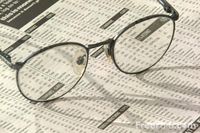 This month, news from Peter Gumbel, Barry Kirwan, Nancy Kricorian, Roderick d'Entrac, Cathy Altman Nocquet, Douglas Kennedy, Nathalie Bassand, Edward Rutherfurd, Ann Saul, Rupert Thomson, Elena Nesti, Rosemary Flannery, Elliot Perlman,  Elena Nesti, Ben Fountain, Kate Noakes, Jerome Charyn, Linda Lappin, Roy Lisker, Margaret Aldridge, David Barnes, Alice Boatwright,  the Over 50s contest, the Prada contest, Moving Parts, Paris Lit Up, the Paris Prize, the Novella Contest, and more…  (update in progress)

NEW BOOKS from Paris Writers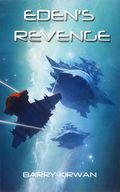 Eden's Revenge by Barry Kirwan, the thrilling third book in The Eden Paradox Series (""Brilliant plotting, sizzling action, awe-inspiring aliens")
Elite Academie: Enquête sur la France Malade de ses Grandes Ecoles by Peter Gumbel, also available in English as France's Got Talent (May 15); From the bestselling author of They Shoot Schoolchildren, Don't They?

Paris to Provence: Childhood Memories of Food & France Ethel Brennan and Sara Remington ("partly a travelogue and part cookbook.. beautifully photographed")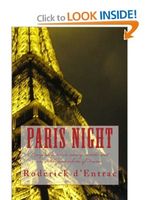 Five Days by Douglas Kennedy ("a brilliant meditation on regret, fidelity, family, and second chances")
Paris Night by Roderick d'Entrac ("a highly topical thriller")
NEWS: Alice Boatwright's Collateral Damage received the Bronze Medal for Literary Fiction from the Independent Publisher Book Awards. The award ceremony will be on 29 May in New York City.
Selected Literary Events in Paris this May
 (for more events - especially poetry, music, bilingual readings  and literary in French - please see the excellent Paris Readings and Events)
Sunday, 5th May 2013 at 7.30 pm MOVING  PARTS presents presents 3 one-act plays SES PLUMES COMME DE LA NEIGE by Nathalie Bassand with YANNICK ROCHER, GEN SHIMAOKA and PABLO DIAZ,  BITE  THE  APPLE by Elena Nesti with KRISTINA DEKENS and CARLINE LEMIRE, and CHANGING TABLES by  Elena Nesti with JOLAINE BEAL at Carr's Pub & Restaurant 1 rue du Mont Thabor, 75001 Paris Metro : Tuileries
May 5 and 6:  The May Used Book Sale The Library's first-weekend-of-the-month book sales are getting bigger and bigger.. Most books at €3, €2, and €1! For details on how to donate books to the Library, see the Book Bags & Book Donations page on our website. American Library in Paris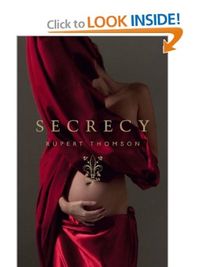 6 May 7 pm: Rupert Thomson on Secrecy Shakespeare and  Company
May 6th – Danger – Spoken word  Open mic/scène ouverte: Performance poetry. Lire vivant. Poésie sonore. Stand up. Monologue. Stories. Beat poetry. Spoken word. English. Français. Your own original texts. Old texts from Rimbaud to Dr Seuss, Beowulf to Gil Scott-Heron. Chacun a son mot à dire. Make the words come alive. Au Chat Noir, 76 rue Jean-Pierre Timbaud 75011. Métro Parmentier/Couronnes. Sign up from 7.30pm in the bar. Poetics start from 8.30pm underground. Check out the Practical info page for more info.
Tuesday 14 May   19h30 Ben Fountain presents Billy Lynn's Long Halftime Walk, winner of the National Book Critics Circle Award. American Library in P aris
Tuesday 14 May  3-5pm  Rosemary Flannery will speaking about her book, Angels of Paris,  upstairs at La Pierre du Marais, Corner of rue des Archives and rue de Bretagne  75003.   3:00 - 5:00pm. 
May 15th from 3:30-5pm Cathy Altman Nocquet will sign her book Write Outside the Lines AT  L'Emile Booksore in Paris ave Emile Zola in the 15th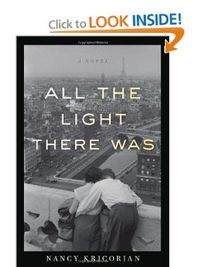 Wednesday 15 May   19h30 Nancy Kricorian reveals the Armenian immigrant experience in Paris in All the Light There Was. American Library in Paris

15 May 7 pm:  Ben Fountain on Billy Lynn's Long Halftime Walk Shakespeare and  Company
Friday 17th May 7:00pm Elliot Perlman on The Street Sweeper. Shakespeare and  Company
Tuesday 21 May   19h30 Jerome Charyn tells a tale of Emily Dickinson in The Secret Life of Emily Dickinson. American Library in Paris

Wednesday 22 May   19h30 Ann Saul presents and discusses the work of Danish-French artist Camille Pissarro in Pissarro's Places. American Library in Paris
 26th May MOVING PARTS play reading Roy Lisker's "Commerce and Illusions" Carr's Pub & Restaurant 1 rue du Mont Thabor, 75001 Paris Metro : Tuileries          
Sunday 26th May 6:00pm Carol Ann Duffy, one of the most important and best-loved voices in contemporary British poetry AT Shakespeare and  Company             
27 May SpokenWord!– open mic/scène ouverte:
performance poetry, stand up, monologue, stories, beat poetry, sketches, songs, spoken word. Primarily in English but open to all languages. Your own original texts or favourite old texts – from Rimbaud to Dr Seuss, Beowulf to Gil Scott-Heron.  Sign up in the bar from 7.30pm for your 5 minutes of fame. Poetics begin underground from 8.30pm. Make the words come alive. Au Chat Noir, 76 rue Jean-Pierre Timbaud. Métro Parmentier/Couronnes. Run by David Barnes & Alberto Rigettini.
http://spokenwordparis.org/
28 May at 7 p.m. POETS LIVE invites you to an evening of poetry and image, with an English poet, a Swedish poet and a Swedish photographer—the reading, as always, will be in English.  Come at 7 p.m. for a drink at the bar, the reading will begin at 7.30 (on the dot), downstairs in "le cave." AT: Carr's Pub, 1 rue du Mont Thabor, 75001 Paris, Métro: Tuileries
29th May 6pm
Philosophers in the Library at Shakespeare and Co. on the shifting meanings of the concept of law
. Join a conversation led by Gregory Bligh, doctoral student in legal philosophy at Paris II and the French child of English parents, for an exploration of law, rights, and fairness in two very different languages. AT: Shakespeare and Company, 37, rue de la Bucherie, 75005. M° St Michel or Cluny la Sorbonne.
http://www.shakespeareandcompany.com/
30 May  19h30-00h00 Paris Lit Up Open Mic night
every Thursday (in English  or other languages.  Sign up all night, but first come first served from 19h30. Starts at 20h with rotating hosts Jason Mc Gimsey, Kate Noakes, Emily Ruck-Keene. AT: the historic home of French Slam poetry, 
Culture Rapide
, at 103 Rue Julien Lacroix, 75020. For more or to see whether there are featured themes and readers: 
http://parislitup.com/ai1ec_event/paris-lit-up-open-mic/?instance_id=9261
30th May – 1st June International Conference on Vladimir Nabokov
The
Enchanted Researchers Society
, also known as
Société Française Vladimir Nabokov
, is organizing its first International Conference in Paris.  The conference is free and open to all. Please register if you wish to attend. For further information and registration, please visit their website at:
http://www.vladimir-nabokov.org/
Each day's events are held in different places, so do consult their site AND "register"—many free events require your name on a list.
Intriguing Calls for Submissions and Nominations:
Calling all fiction writers 50 and older! Huff/Post50 is seeking short-story submissions. 
Prada is  launching a short story contest, with a 5000 euro prize. Details here http://www.prada.com/fr/journal/terms?cc=GB … (rather legalistic submissions rules)
Call for nominations: THE AMERICAN LIBRARY IN PARIS BOOK AWARD will be given to the best book of the year in English about France or the French-American encounter. NOMINATIONS:   The deadline for the nominations for the Award is June 1, 2013.
Call for entries for the CAN WRITING International, deadline June 15th. Participants email their response (1000 words max) to any exercise in Cathy Altman Nocquet's book WOTL for a chance to win freeclasses. Contact can.writing@free.fr for more info

Writing Classes and Workshops
Paris Lit Up Writing Workshop
A drop-in workshop led by Kate Noakes on the first Sunday of every month at 12h30 – 14h30 at Shakespeare and Company. Open to all. Kate provides ideas and writing prompts on a theme each month. It is not a feedback workshop. More information about the instructor blog. The workshop cost is a suggested donation of 10 Euros.
---
The Paris Writers' Group
Open to all writers, regardless of genre: fiction, poetry, theatre, journalism, essay, criticism, dreams, musical lyrics – as well as translators of any and all of the above.  Held occasional Wednesdays at Le Café Apparement, 18 rue des Coutures Saint-Gervaise, near the Picasso Museum. Sign up to the online group for notification and further details here: meetup.com/pariswriters/ The workshop is free, but please be prepared to buy a drink or something more substantial from the cafe. The group is currently hosted by John Pope and/or Helen Cusack O'Keeffe.
---
Paris Lit Up Friday Writers
Monthly feedback workshop for poets and prose writers, meets at a private venue on a Friday evening to read, comment and quaff.  Invitation only group. If you have been writing for a while and think you might like to join this group please send a sample of your work and your bio to moc.putilsirap@ofni. We can't promise there will be a space, but it would be good to know you are interested.
---
WICE Summer Writing Classes
For information and inscriptions, see http://www.wice-paris.org/pariswritersworkshop
Other literary resources at WICE
***
Casting announcement for English-speaking and other actors from Margaret Aldridge
This autumn (September/October) we're shooting a black comedy/horror film set in the Var.  We need male and female actors.  It's low budget, so unpaid ("deferred payment" possibilities)  but all travel and accommodation will be reimbursed. Please send your headshot, bodyshot and cv to Margaret (not to Moving Parts) on :magsaldridge@gmail.com
The main roles are as follows:
Male 40-50 suave sophisticated eccentric charismatic
Male 31-40 feral, scruffy, resemblance to Pan
Male 40-50 average all round
Male 20s    quite good looking, slim
Male 20s    boyish looking, slightly overweight
Male 40-50 Russian looking, Russian accent, overweight, heavy set
Male 20s    Good looking, French accent, wiry. Acrobatics necessary
Female 40-50  American, vague and a bit dizzy. Attractive but not overly
Female 30-40  English, bit brassy and cheap.  Good figure
Female 30s     Russian accent.  Plain but slim.
Female 20/30s Russian accent.  Gorgeous, Fantastic figure
Female 30s      Average, quite attractive, English, good legs
_____________________________________________________________________
"A BLEEDING HORSE" CASTING CALL: Looking for extras for the following settings!
TRANSLIT OFFICE
Dates: Wednesday 1st of May, Saturday 4th of May, Sunday 5th of May, Saturday 25th of May, Sunday 26th of May.
Age range: mid-twenties to early forties…
Costume requirements:  office suit and dress. Look sharp, your characters are all working for a translation agency in Paris!
ART GALLERY EXTRAS
Dates: Tuesday 7th of May, Wednesday  8th of May.
Age range: mid-twenties to mid-forties…
Costume requirements: dress chic. You're all going to an art exhibit in Paris!
COFFEE SHOP EXTRAS
For Monday 10th of June, Tuesday 11th of June…
Age range: mid-twenties to forties…
Costume requirements: Dress casual! You're going there for coffee or to work on your laptop!
Of course, you will all be compensated for this.
Ask for Olivia Fuchs once you get on set.
Please email; christian_delavie@ hotmail.com and adrien@onegatif.com (not Moving Parts)