After rave reviews for her first novel, An Unexpected Guest, which was set in Paris, the wonderfully talented Anne Korkeakivi is back with Shining Sea, a family saga set in the California and the Hebrides. Shining Sea will be released in English on August 9 with a launch at Book Culture in New York, and Anne will be on a book tour in the USA.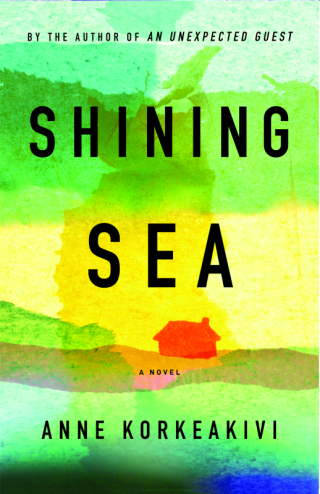 A talk with Anne Korkeakivi about her new novel Shining Sea, the challenges of second books, family sagas, and personal inspiration.
A Paris Writers News interview with Laurel Zuckerman
__________________
LZ: A lot of writers have trouble with the second book especially when the first book was, like your An Unexpected Guest, a major critical and commercial success. Did you have a lot of trouble?
AK: Thank you for saying such nice things about An Unexpected Guest. The truth is that all new books are a trouble! But I did waste a ridiculous amount of time worrying how to fit the inspiration for Shining Sea into a format that would provide what I imagined might be a suitable follow up. Only when I abandoned that concern and let the novel be what it wanted to be could I really get started.
What inspired you to choose this topic? 
None of the content in Shining Sea is based on anything factual in my life—neither characters nor events—but the inspiration was very personal. After my father, who was a proud WWII veteran of the US Army, died four years ago, I got to thinking about the disparity between his (and my mother's) introduction to and attitude towards armed conflict and my own, as someone who was born in the 1960s and grew up in New York City next door to Columbia University, an epicenter for the anti-Vietnam War protests. A huge gulf existed there—and yet my parents' experiences had to have influenced me; they talked about WWII, often. This knotty issue is at the core of Shining Sea. What are the ripple effects of war among civilians, and especially families? How are experiences of conflict passed down through a family? How do we pull together and pull apart?
How did you deal with the challenge of telling a family saga that takes place over a long period of time?
Continue reading "A talk with Anne Korkeakivi, author of Shining Sea" »