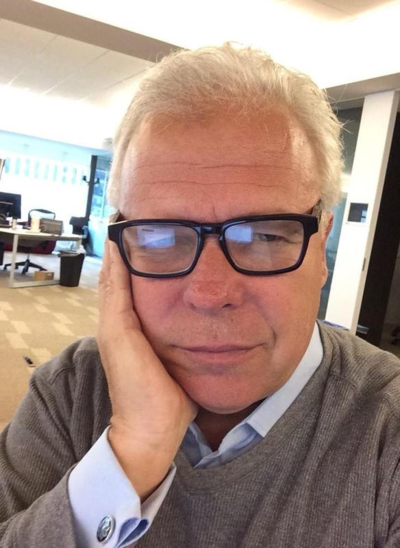 I stumbled upon David Raether's autobiographical essay "What It's Like to Fail" it while searching for an outstanding essay to show my daughter. Originally published on site called Priceonomics, "What It's Like to Fail" was selected by both The Atlantic and Longform as excellent journalism and one of the best essays of 2013. It has since been viewed by nearly 200,000 readers on Priceonomics alone. Formerly a smash hit TV writer in Hollywood, David Raethner lost his home and his marriage and ended up homeless, a journey he recounts in his darkly comic memoir, Tell Me Something, She Said.
 Fascinated by his essay, I contacted David, who kindly agreed to answer our questions about the exceptional ups and downs of his writing life.
David Raether, A Paris Writers News interview
Laurel Zuckerman: What's the story behind the publication of "What It's Like to Fail"?
David Raether: Back in 2011, while I was still living in Los Angeles, I was coming up to San Francisco on a regular basis to spend the weekend with a woman I was seeing at the time (Annie, in the book).  I would use Rideshare, a service on Craigslist where people who are driving somewhere can link up with people who are looking for a ride to the same place.  You share the ride between, in this case, Los Angeles and San Francisco (a distance of nearly 400 miles), and split the cost of gas.  It usually costs around $35 to $40 do a Rideshare between these two cities.  
Continue reading "David Raether, Writer, on Falling Down and Getting Back Up Again" »