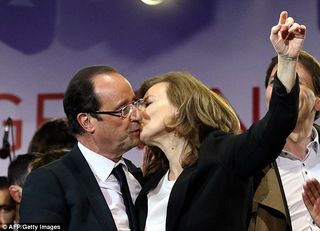 1)      Greece cannot and will never be able to repay its debt, already over 300 billion euros and rising. Even the IMF, directed by France's former finance minister Christine Lagarde,  has now stated this publicly.
2)      Greece desperately needs to devalue its currency, but cannot as long as it is in the Euro, which was created as a "strong" currency.  Remaining in the Euro does not "save" Greece but condemns it. 
3)  Greece needs debt relief, but cannot both obtain it AND remain within the Euro.  
Continue reading "What François Hollande is not telling the French about Greece" »