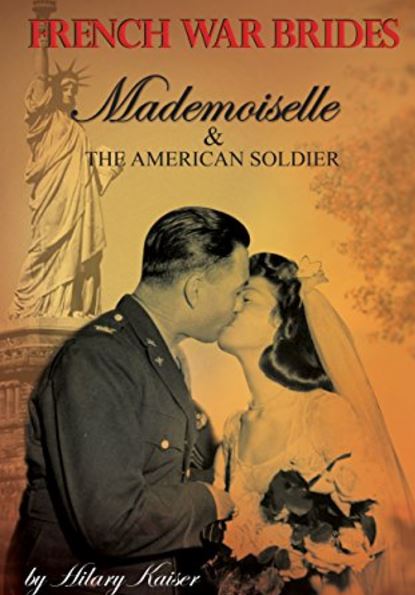 New Book Events: 5-8:30 pm Paris Writer Hilary Kaiser will speak this Sunday night at Paris Soirées, in Paris.


The cost, which includes dinner in a lovely apartment in the Marais, is 25 euros.
To reserve, please email parissoirees@gmail.com with your phone number.
More information about this literary - musical - historical event is available on Patricia's website at the Paris Soirée Expat Club.
*** 
In addition to  French War Brides: Mademoiselle & the American Soldier,  Hilary Kaiser  is the author of numerous publications including Veteran Recall and WWII Voices: American GI's and the French Women Who Married Them.