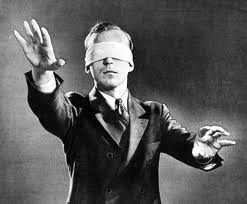 Like:  what does "shared liability" mean - for Europe, for France, or for me?  I can't help but wonder: does anybody know?
The question of what we're actually talking about becomes urgent because France's new IMF chief, the brilliant Christine Lagarde, recently joined the chorus for "fiscal liability sharing" among European governments. This is not a rogue position. The OECD (based in Paris) had just endorsed joint bond issuance in its latest "Economic Outlook". Everyone's piling on. Everyone, of course, except Germany, which knows deep in its heart that everyone else is hoping it will foot the bill.
What bill? For what? How? For how long?
Aye, there's the rub. Who the hell knows?
What, exactly,  is "shared liability"?
Does that mean that Greek government debt (and Portuguese, and Spanish, and Italian - and French?) is guaranteed by "Europe"? 
And who is "Europe"? Does that mean Germany because it hasn't blown its wad yet (in which case everyone but Germany LOVES the solution) or does it include relatively poor new European countries like Slovenia and Estonia (giving new poignancy to Marx' "from each according to his ability to each according to his need").
Gosh, the questions just keep piling up. Here are the most head-scratching ones.
Amount:  Are we talking millions, billions, trillions - or zillions? 
What liability would be shared? sovereign debt? bank debt? the cost of imports? unfunded pension debt?  Specific infrastructure projects (Like Jefferson County, Alabama's $3.2 billion default on its sewage project bonds?)  
How would it work? An issue of new "eurobonds" by the ECB - or a new entity? A sweeping retroactive "guarantee" to be paid with a printing press? A kind of Common Agricultural Policy for banks to be financed by contributions extracted from  member states? Weird accounting moves? What?  
Who decides? Chrisine Lagarde? François Hollande? François Baroin - (he's France's new finance minister). I'm assuming it's a French person because otherwise why would France support it. Who else?Draghi? Goldman? JP Morgan? Obama? Zidane? Paris Hilton? Me?
OK, those are stupid guesses. Is yours any better?
Isn't it weird to be sure this is the solution without having any real idea of what we're talking about?
--
 For some interesting ideas, see NYT's room for debate: Can Euro Bonds Save the Union?
http://www.nytimes.com/roomfordebate/2012/05/22/can-euro-bonds-save-the-union/europe-doesnt-need-more-debt via @roomfordebate
http://www.nytimes.com/roomfordebate/2012/05/22/can-euro-bonds-save-the-union/euro-bonds-are-an-idea-ahead-of-their-time via @roomfordebate
 http://www.nytimes.com/roomfordebate/2012/05/22/can-euro-bonds-save-the-union/euro-bonds-are-a-bad-deal-for-strong-nations via 
 See also, Clive Crook's excellent article: The Seeds of the EU's Crisis Were Sown 60 Years Ago
http://www.bloomberg.com/news/2012-05-23/the-seeds-of-the-eu-s-crisis-were-sown-60-years-ago.html
And David Jolly in the NYT http://www.nytimes.com/2012/05/25/business/global/daily-euro-zone-watch.html?_r=1