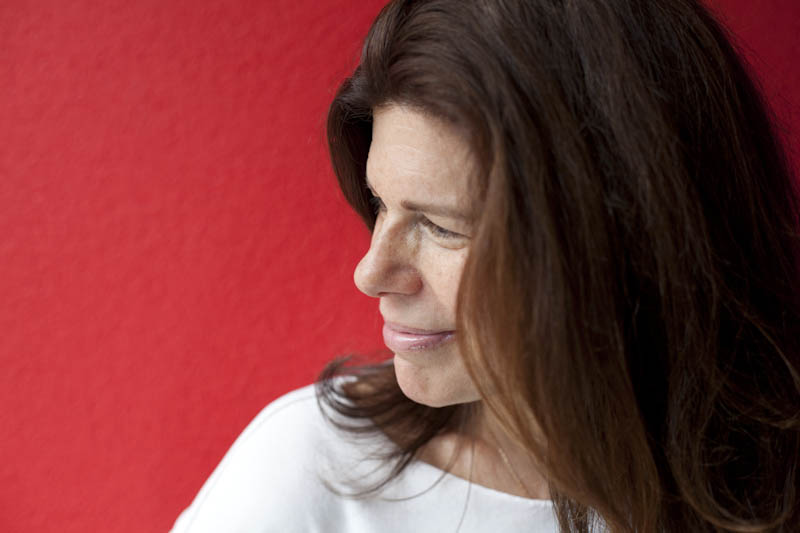 FLASH : ANNE KORKEAKVI TO PRESENT AN UNEXPECTED GUEST AT THE AMERICAN LIBRARY OF PARIS OCTOBER 10 AT 7:30 PM !
I first met Anne Korkeakivi in C. Michael Curtis' short story seminar at the Paris Writers Workshop and was immediately struck by her sly humor, kindness and obvious literary talent. Since then, Anne has published many wonderful short stories in literary magazines such as The Yale Review and The Atlantic.  Recently, to our delight, she served as a distinguished judge for Best Paris Stories.
Her outstanding novel, An Unexpected Guest, has just been released to critical acclaim and reader enthusiasm.  Foreign rights have  been sold in Australia, Italy, Russia and Serbia, and numerous literary publications have singled the novel out, including starred reviews and a Publisher's Weekly Pick.
Here, then, is Anne Korkeakivi, former Paris expat and author of An Unexpected Guest.    
***
Laurel Zuckerman : You're an American married to a Finn living in Geneva. Where are you from?
 Anne Korkeakivi : I was born in New York City, and was raised there and in western Massachusetts.
LZ : Do you remember that feeling of falling in love with a book as a kid? Who were your favorite authors…
AK : I can't recall a pre-reading time. As a child, I read a lot of classic authors, both American and British, and also magical authors. I re-read the entire Narnia series by C.S. Lewis annually, and was crazy about D'Aulaire's beautiful illustrated Book of Greek Myths.
LZ : What started you writing? How did you learn?
AK : I'm not sure I recall a pre-writing time either. I used to lie awake at night as a very little girl writing stories in my head, a new scene every night. I was a mini-insomniac.
 LZ : Your short stories have been published by The Atlantic, The Yale Review, The Bellevue Literary Review, The Brooklyn Review, and others, and you were recently a Judge on the Best Paris Stories contest. What do you look for in a short story? How to distinguish the banal from something really special? In short, what makes a story great?
AK : It takes more than craft to make a short story great for me. It also takes heart.
LZ : An Unexpected Guest is your first novel. What inspired you to tell this story? 
AK : Basically, the idea sprung from a perfect storm of a visit to Paris at the height of the Iraq War that had me walking down the Rue de Varenne (the eventual epicenter of the novel's action), thinking about the ramifications of a series of news items then making headlines, and an uneasiness I felt as an American expat.
LZ : How did you get into Clare's thoughts? Is she based on someone you know?
AK : Clare is entirely her own person. I think about my characters for a long time before I start writing. By the time I do, they pretty much have lives of their own.
 ---
 Anne Korkeakivi was born and raised in New York City but currently lives in Geneva, Switzerland, with her husband, who works at the United Nations, and two daughters. Her short stories have been published by The Yale Review,The Atlantic, and The Bellevue Literary Review, among other magazines, and she is a Hawthornden Fellow. She has also lived in France and Finland, as well as in a few additional corners in the U.S.
Praise for An Unexpected Guest: "With this seemingly slight day-in-the-life tale, Korkeakivi produces a knowing comedy of manners, a politically charged thriller and a genuinely moving study of the human heart.' -Kirkus, Starred Review