This October in Paris, news from July Carr, Leslie Kaplan, Joan Schenkar, Marylee MacDonald, Nancy Green, Alexander Lobrano, Clotilde Dusoulier, Marie Houzelle, Meredith Mullins, Margaret Macmillan, Paul Ham, de Selby Press, Judish Starkston, Milly Unwin, Dan Gunn, Daniel Hartley, Bonnie Greer, Joanna Walsh, Harriet Alida Lye, Samuel L Barrantes, Johnny Lloyd, Hayden Kays, Will Cox and... UPDATE ONGOING! send us your events  and new books or post in comments!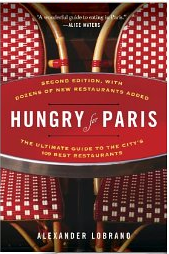 New interviews
Judith Starkston, author Hand of Fire, on writing historical fiction
Marie Houzelle, author of Tita, on music, Catholic ritual and writing in English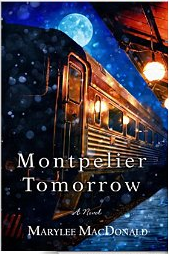 Selected Literary Events in Paris (update ongoing)
Wednesday 1 October | 19h30   Author and playwright Joan Schenkar discusses her book The Talented Miss Highsmith: The Secret Life and Serious Art of Patricia Highsmith, which is considered the definitive biography of the late fiction writer. @ American Library in Paris
Wednesday 1st October 7:00pm   WW1: Why Did It Happen? To mark this important centenary year, we're thrilled to present world-acclaimed historians Margaret Macmillan (The War That Ended Peace) and Paul Ham(1914: The Year the World Ended) for a fascinating discussion on what drove the world to war in 1914  @Shakespeare and Company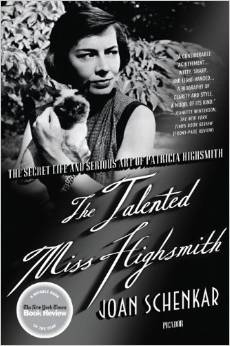 Monday 6th October 7:00pm  Join us for a 'Global Book Night' to launch 'Booktober', a month-long campaign to raise funds and awareness for global literacy
. Created and pioneered by children's literacy charity Room to Read, Booktober 2014 will be the charity's third month-long campaign, with exciting literary events taking place all over the world throughout the month of October. Join us upstairs at Shakespeare and Company from 7-9pm for an evening of readings from across the world, from countries where Room to Read is most active. There will also be special themed snacks and drinks, and one or two other exciting surprises. Discover new authors and learn more about this great charity---and help us kick off Booktober in style!  
@Shakespeare and Company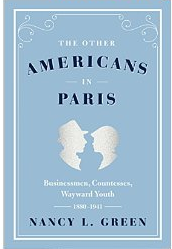 Wednesday 8 October | 19h30 Nancy L. Green talks about her latest book The Other Americans in Paris: Businessmen, Countesses, Wayward Youth, 1880-1941. @ American Library in Paris
October 8-12 Frankfurt Book Fair, with Finland as the guest of honor!
Monday 13th October 7:00pm   Join us in the library to celebrate the launch of a new edition of James Joyce's Dubliners by de Selby Press,
an independent Irish publishing house based here in Paris, founded by Linda Fallon and Terry Craven. This limited edition of
Dubliners
, released on the centenary of the book's first publication, features seventeen original illustrations by Stephen Crowe, artist and Joyce obsessive, as well as an introduction by Irish novelist Paul Murray (
Skippy Dies
). Visit the de Selby Press website: http://www.deselbypress.com/  
@Shakespeare and Company


Tuesday 14 October | 19h30  Alexander Lobrano and Clotilde Dusoulier will explore writing about food in France, reviewing restaurants and the different food movements in France now. @ American Library in Paris


For October, the play will be Hamlet and the reading will take place on Wednesday 15th at 6pm, in the library.  If you'd like to take part, please email Milly Unwin at milly@shakespeareandcompany.com, and tell her whether you'd prefer a larger or a smaller role. Parts will be allocated on a first-come first-served basis  @Shakespeare and Company
16 October, Thu, at 18.30 in the Grand Salon: Dan Gunn, presentation of THE LETTERS OF SAMUEL BECKETT VOLUME III. @AUP
Friday 17th October 7:00pm  Philosophers in the Library: Daniel Hartley on The Politics of Style What is literary style? In what sense can it be said to be political? In this talk, Daniel Hartley will give a brief overview of the history of the concept of style and will explain why and how it became central to the work of three Marxist literary critics: Raymond Williams, Terry Eagleton and Fredric Jameson. He will provide an overview of the politico-philosophical problems that style raises (e.g., the advent of novelty, transindividual experience and historical temporality) and will share with the audience some of the concepts he himself has developed for the political analysis of literary styles. Daniel Hartley is Lecturer in English and American Literature and Culture at the University of Giessen (Germany). His book, The Politics of Style: Marxist Poetics in and beyond Raymond Williams, Terry Eagleton and Fredric Jameson, will be published by Brill in 2015.  @Shakespeare and Company
Monday 20th October 7:00pm Bonnie Greer will be discussing her new memoir, A Parallel Life,
and the search for an authentic voice over the course of her career.   
@Shakespeare and Company
 LE 21 OCTOBRE 2014 à 19h30 avec Julie Carr et Leslie Kaplan in a spectacular Ivy Writers Paris bilingual reading  For more information see the IVY blog at http://ivywritersparis.blogspot.fr/ At : Delaville Café (1er étage) 34 bvd bonne nouvelle 75010 Paris M° Bonne nouvelle (ligne 8 ou 9)
Monday 27th October 7:00pm  The New Shapes of Publishing with Joanna Walsh, contributor to publications such as The London Review of Books, The White Review, and Granta,  Harriet Alida Lye, founder of Her Royal Majesty, author and scout for a French publisher, Samuél L. Barrantes, the first novelist published by Inkshares, a new alternative publishing model which allows budding authors to pitch their book and, if approved, sets a funding goal to cover publishing expenses , Johnny Lloyd/Hayden Kays, founders of their own publishing press, Dirty Witness, and Will Cox,  co-founder of Belleville Park Pages in 2013,  which focuses on providing a more affordable, accessible, and frequent print publication, with a single double-sided sheet being produced each month.   @Shakespeare and Company
Classes, Workshops, and Conferences
WICE Creative literature and Writing Classes 
10 rue Tiphaine 75015 Paris; Métro:La Motte-Picquet-Grenelle; Bus: 80.
WO061 Getting Published Part I
  06 Oct 2014 7:30 PM • WICE   
Mondays October 6, 13;  November 3, 10, 17  Lizzie Harwood on  
 tools for writers to polish their work to a publishable standard, this course comprises nuts and bolts editing of your work, querying industry professionals, walking through indie publishing, and promoting/ marketing your book.
10 Nov 2014 2:00 PM • WICE 
 CALLS FOR SUBMISSIONS
The Montmartre Dionysia is looking for original plays for the third edition of its biannual English-language theatre festival in Paris.  Montmartre Dionysia III: Of honeyed words but evil mind  1st - 6th of December,  Submit your 12-20 min play together with a short bio by the 21st of October to: submissions@montmartredionysia.com More info about the festival & competition guidelines at http://www.montmartredionysia.com/   Actors! 7.30 pm on the 28th of October is the festival's casting day, at a venue TBA. You can watch a new short video about the Dionysia here: https://www.youtube.com/watch?v=PU4lYR_hOnQ